Find your new dream property
Have your property valued
No matter what you are looking for, whether villa, lake property, luxury apartment, penthouse, castle, condominium, apartment building, building plot, agriculture, hunting, alpine pasture, office property, commercial property, gastronomy, hotel property, investment property or an investment property, we will be happy to help you find the right one...
Real Estate in the Salzkammergut and Salzburg Lake District
Only 20 minutes by car from the center of the city of Salzburg lies the Salzburg Lake District. The region around Mattsee, Grabensee, Obertrumer See (Trumer Seen) and Wallersee is characterized by its gently rolling landscape between well-tended meadows and forests....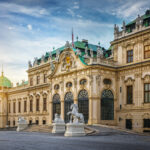 classy information
.
Create your search profile
Sign up for our newsletter and secure special invitations and
You tailored information on new products and current developments.
Create your search profile